Memories have past but memories do last when you buy a yearbook. Make sure to get your copy of the yearbook this year so past memories won't be forgotten.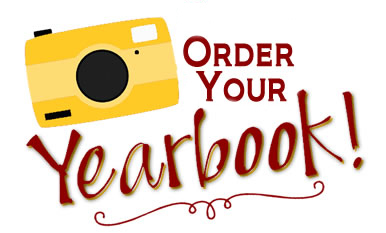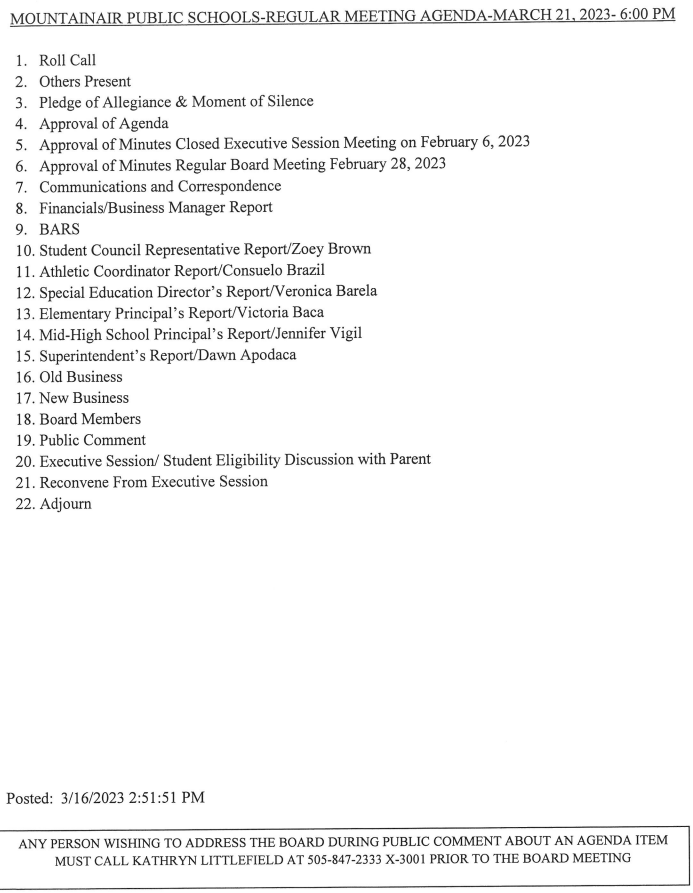 CORRECTED! Good Afternoon! I am pleased to present to you the 2023-2024 Student calendar options. Our calendar committee came together and I think really created two really good options. Please note that during the legislative session, HB130 was passed and is waiting for the Governor's signature. This bill mandates that all students k-12 must be in school for 1140 hours. In creating the calendars, we got very creative on what that looks like. You will see "All Learner Days," these will be days where staff are receiving professional development while students are at home doing project based learning. These were created so that we could count the day as staff PD and as an instructional day for students which allowed us to shorten the school day!! That's right, shorten the school day, which is something all students and staff have wanted. If you are not able to access this electronic file, color paper copies with voting slips are available at the school offices. The survey monkey link is below.
https://www.surveymonkey.com/r/FZYNRNF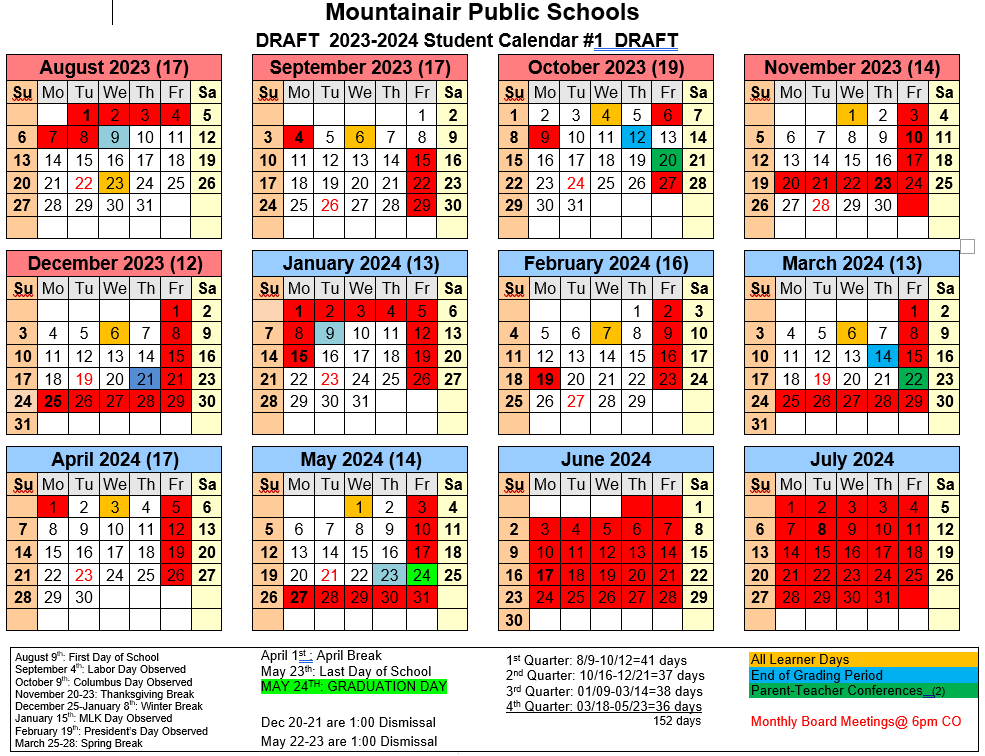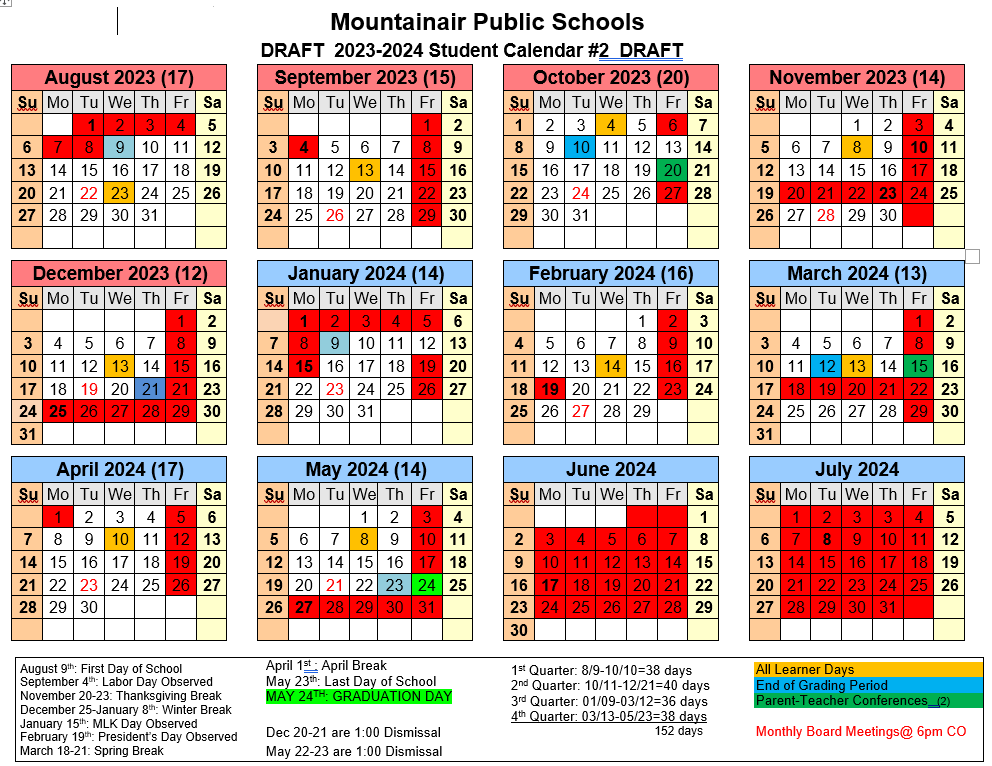 Good afternoon... just a reminder about BINGO tonight starting at 6 pm at the Elementary School Gym. Great Prizes! Come out and support the Class of 2023. Doors open at 5:15 pm! First Bingo number will be called at 6:00 pm! Get there early!

As we enter the last nine weeks of the school year, it is important that we support all learners. As we know it takes a village to raise a child well it also takes a village to encourage our students to finish strong. That's why tonight's Cook Center parent meeting is entitled: Helping Your Child Succeed - Parenting Styles Matter. Please join us at 6pm. Remember it is anonymous. What's important to us, is that you have the information you need when you need it. Please just the link below to register!
https://cookcenter.info/MtnairMarch14

Be sure to join our Senior Class for a great bingo on Thursday, 3/16/23 at 6 pm at the Elementary School Gym. Hope to see you all there!!!

Good Morning! I just wanted to remind you that tonight before you go to bed, move your clocks ahead one hour so you are not late tomorrow! That's right, it's that time of year when we lose an hour of sleep! Enjoy your weekend!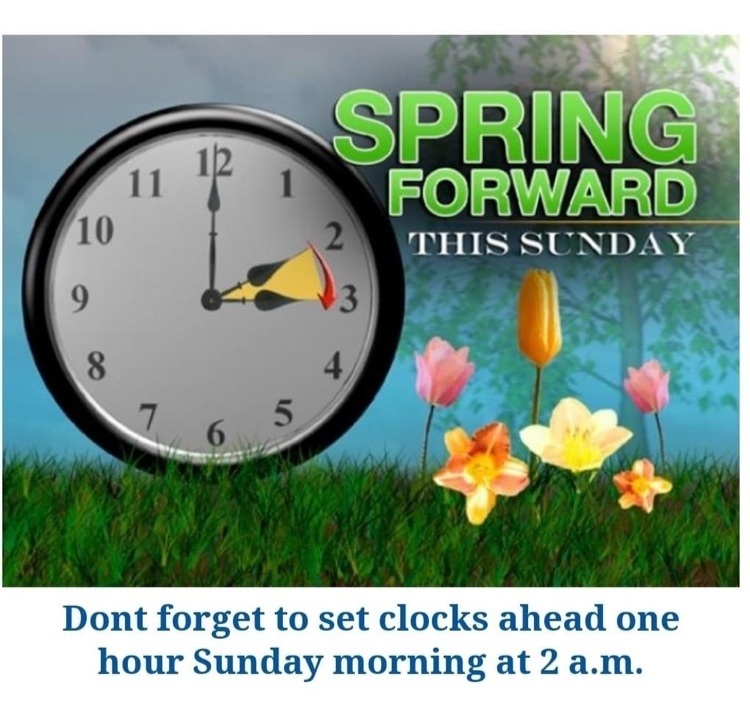 Good Afternoon! Just a reminder that our MMS and MHS Colorsday Carnival is tonight at the dome gym from 6 pm to 8 pm. There will be games, food and fun!!! Bracelet Bands for unlimited games are $10. Additional charges for food, snacks, drinks and the leadership team "jail." Which staff member will get a pie in the face? Come join the fun and support our class wars!

Good Afternoon!! Our boys basketball team is headed into the District Championship Game!! Tomorrow 2/25/23, Come support our Mustangs as they match up against the Alamo Navajo Cougars. This game is at Alamo with tip off at 1 pm! $5.00 per person, and masks are required or all spectators. Let's Go Mustangs!

Good Evening! I just want to clear something's up. Tomorrow for field trip Friday. The regular everyday bus routes will run in the morning and in the afternoon. All morning routes will pick up at the regular time. All trips will then be back on campus in time for a normal dismissal.

Good Afternoon!! Last home game of the season! Come support our Mustangs in their district playoff match up against the Carrizozo Grizzlies. Game will be in the dome gym, $5.00 per person. No passes accepted as this is an NMAA playoff game. Go Mustangs!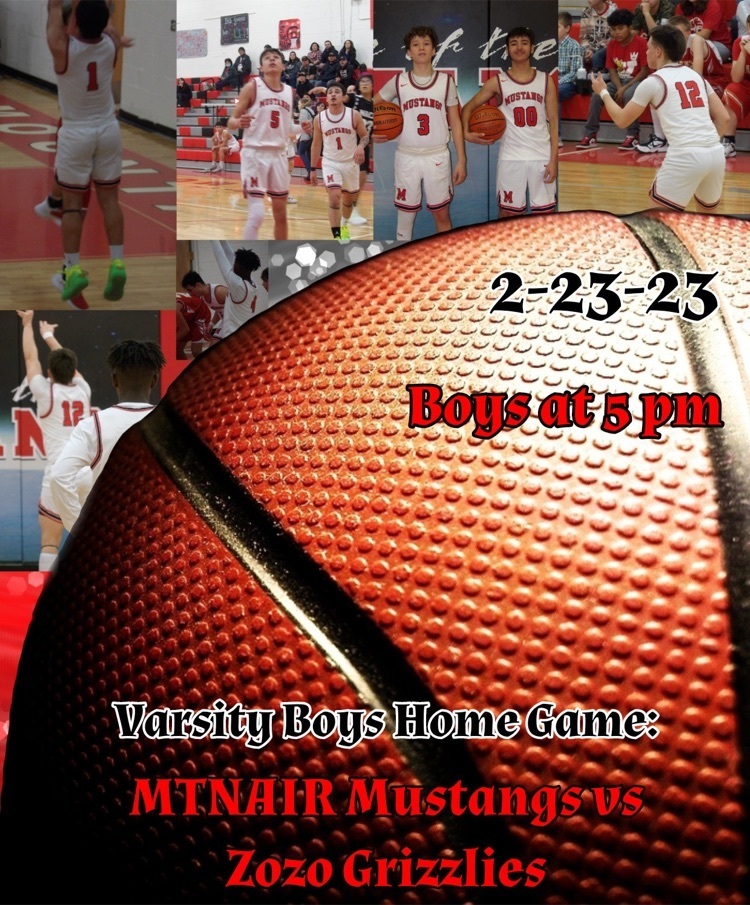 It's that time of the year to be purchasing your student a yearbook so they can hold on to their memories. Being aware of how precious your time is, we are posting a link below for you to click on and purchase the yearbook from the comfort of your own home. It's simple and easy. Just click on the link below.
https://www.shop.memorybook.com/school/188599mountainairhighschool/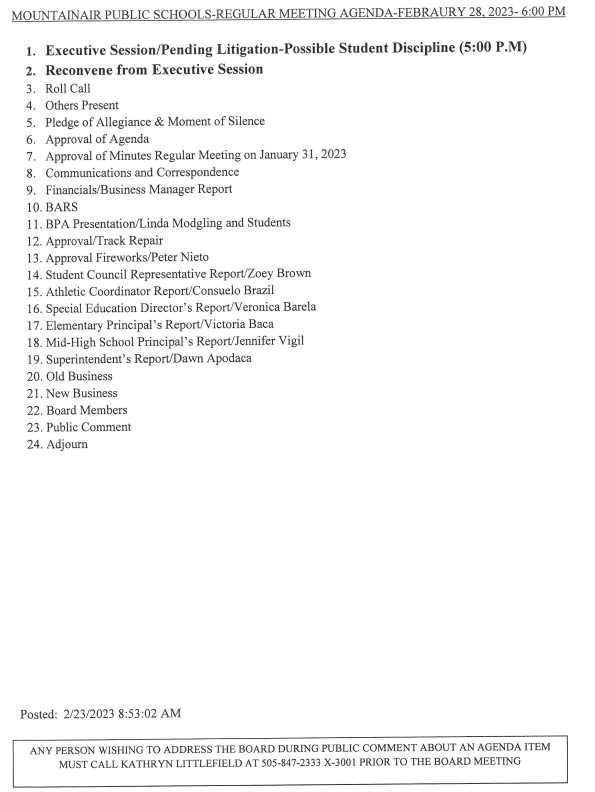 50 Years and Many, Many Memories Tonight we watched the last game on the gym floor. A floor that has seen 50 years of victories, losses, first dances, banquets, funerals, memorials and baby showers. It's sad to see this chapter coming to a close but yet exciting that a new one begins tomorrow! Tomorrow the crews will begin prepping for the demolition of the old floor so the next 50 years of Mustang memories can begin. It truly was bitter sweet as we left the gym tonight! The new floor should be completed by early April.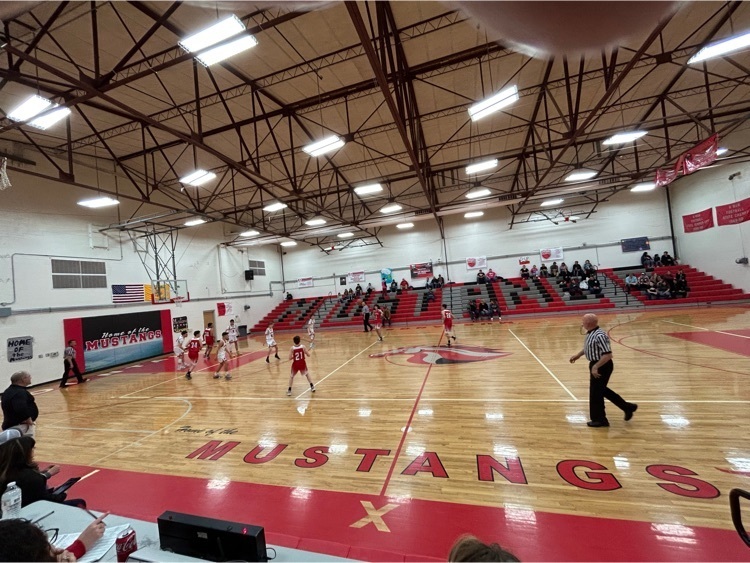 The Class of 2023 would like to thank everyone who came out and supported us for our Christmas Bingo fundraiser event. We are grateful to all those who donated and helped the event be successful. Our Mustang family is strong because of our supportive community, thank you! Since our Bingo in December was a huge success we decided to have a "St. Patrick's Day" Bingo as our final fundraising event. Please come out and support our seniors. Go Mustangs!

Good Afternoon! The Varsity girl's game today, 2/20/23, has been cancelled due to a forfeit from Hondo. Our girl's will automatically advance to Wednesday, 2/22/23, and play Corona. The game will be Wednesday, at Corona at 5 pm. Let's Go Lady Mustangs!

MHS Students ages 16 and up... take a look at these great job opportunities!!!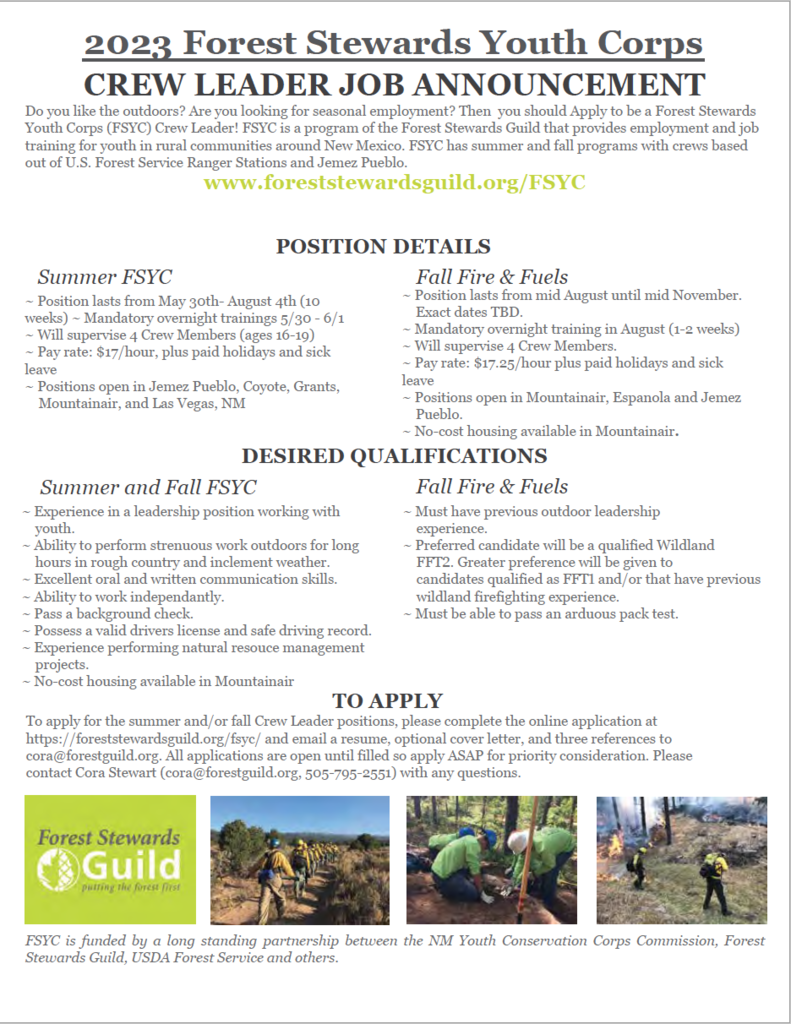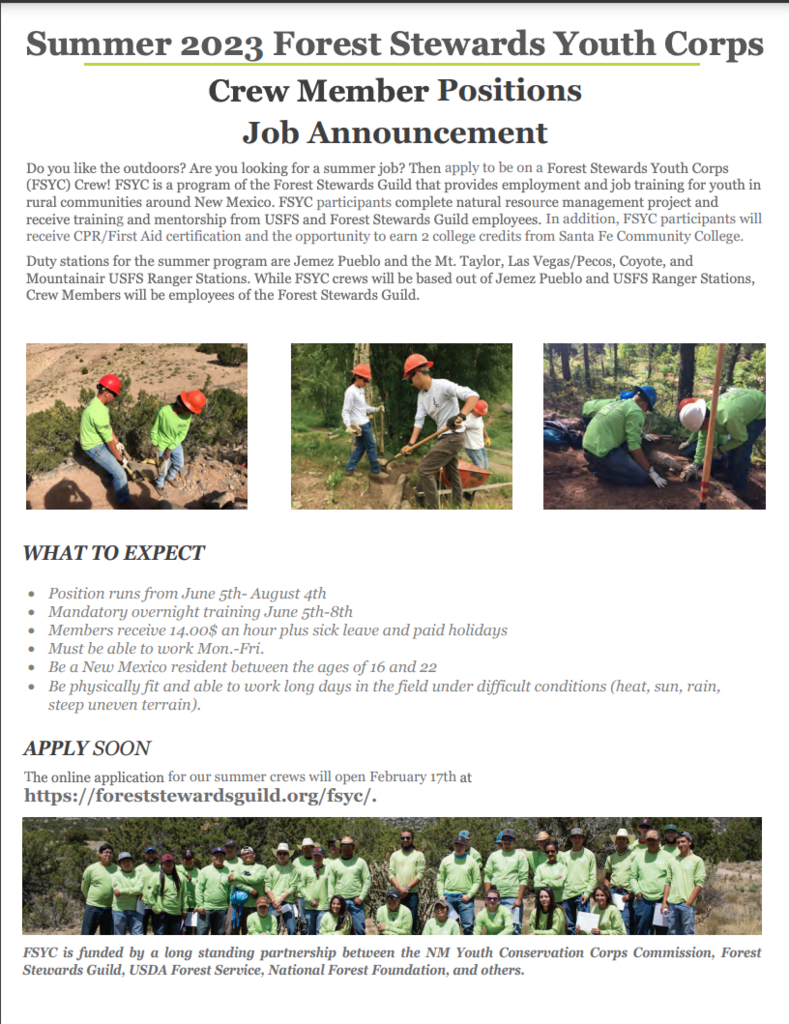 Let's pack the stands tomorrow (Monday) and root on our Mustangs to a victory over the Hondo Eagles!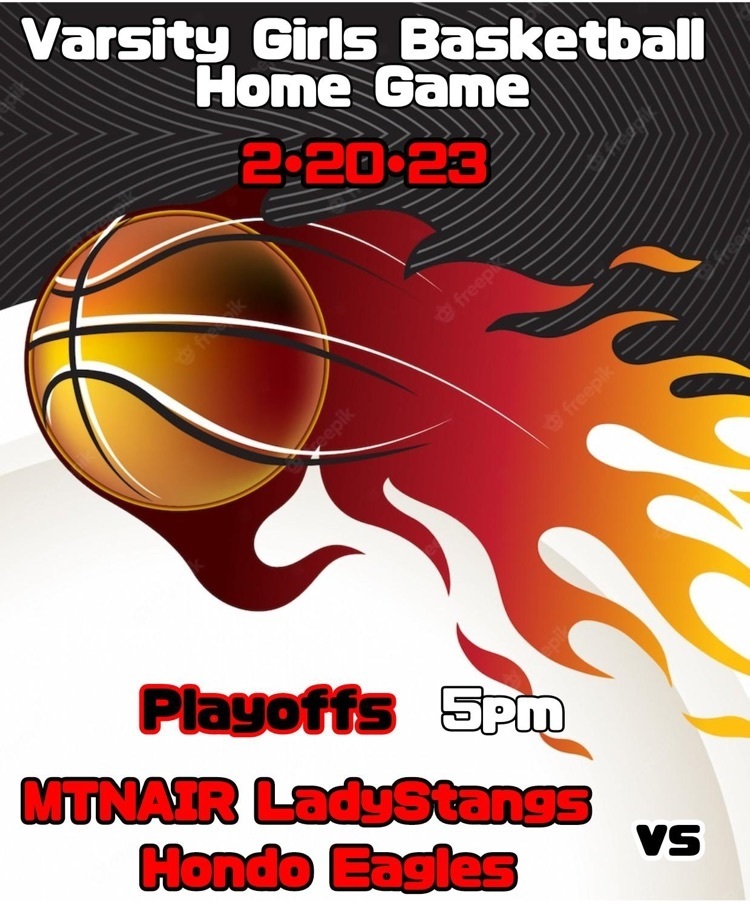 Good Morning! Due to continued snow and its quick accumulation with decreasing visibility due to the wind, for the safety of all our staff and students we are canceling school today. Please stay safe and warm.