Just a reminder Homecoming Dance Tonight! Middle School Dance 6pm - 8pm at the Media Center. $5.00 a person. High School Dance 8pm - 11pm at the Media Center. $5.00 a person / $8.00 a couple.

Welcome to Fall! With Fall comes several childhood illnesses including seasonal allergies, flu, common cold and hand/foot and mouth disease. With all of these, it is extremely important that we return to frequent handwashing and disinfecting the classrooms on a regular basis. We are already seeing colds and a couple hand/foot and mouth cases in the lower grades. Good handwashing is the best preventative!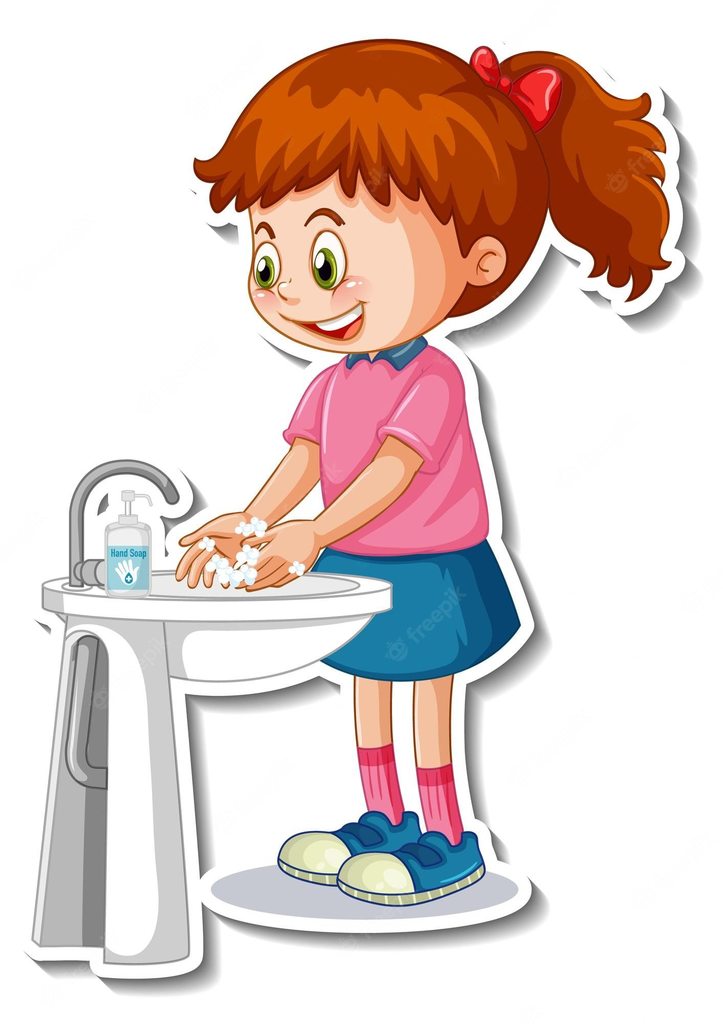 Unable to attend the games this week. Don't worry you can watch the games live via the NFHS link. There is a subscription fee.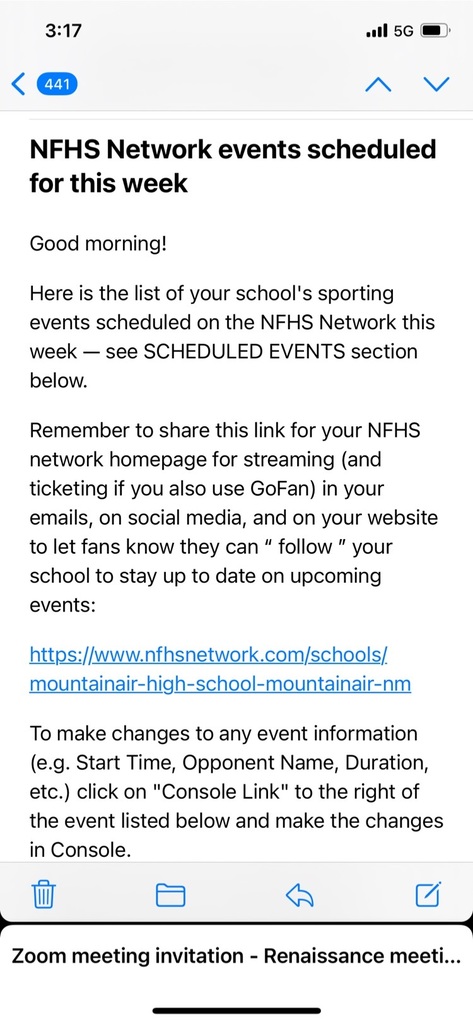 Yesterday you may have seen a lot of law enforcement in town. What we know is an investigation about a missing woman from Valencia County led them to Mountainair. Based on information received, I feel that it is extremely important that you talk to the girls and women in your families about being very aware of their surroundings and if they see something wrong or different that they report it. I would recommend using the buddy system if you are out and about. This isn't meant to alarm anyone, I think it's important to have some information as opposed to none. If you have any questions please contact one of us.

Looking for a way to keep up with all the activities and events at the schools? Wondering what the score of the games were last night? That's easy! Go to your App Store and search Mountainair public schools and download our app! All events are there even the breakfast and lunch menus. Check it out. Plus coming soon, it will be the communication tool between teachers and families.

What an awesome opportunity to get our kids outside and learning.

Just a reminder tomorrow is a school day. It is also dress in red, white and blue day in remembrance of 9/11! Wear your patriotic colors! Home football game versus Roy. Junior High kicks off at 4 pm with Varsity following at 7 pm. Go Mustangs!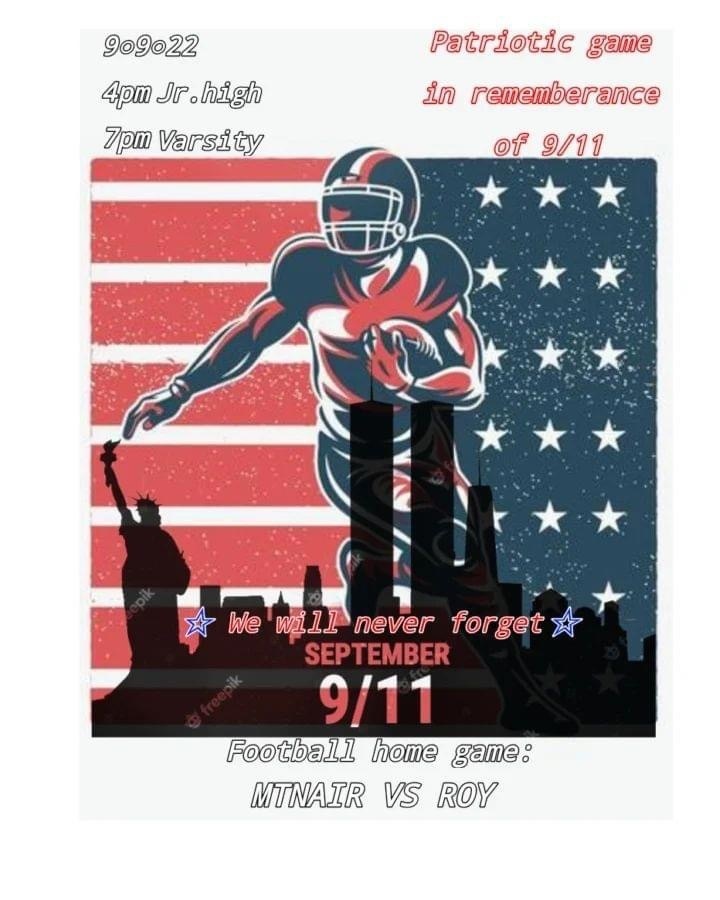 Come out and support our mustang football team during our white out game this Saturday, September 3rd!

Senior class is hosting a fall raffle! Amazing prizes available. Be sure to see a member of the Class of 2023 to get your tickets. This raffle will run through Friday, September 30th! Drawing will be held right before the start of the 3rd quarter, at halftime of the Homecoming Varsity Game. Need not be present to win. The drawing will also be streamed live on the MPS Facebook page! Thank you for supporting our Mustang Class of 2023!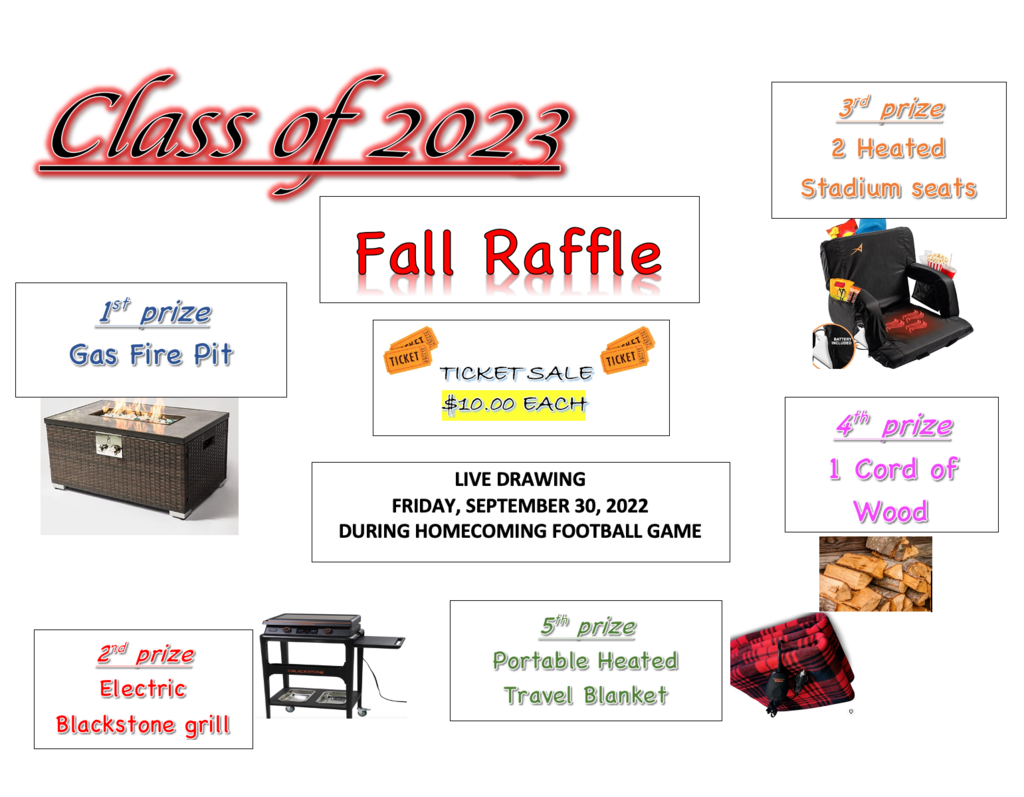 Happy Wednesday! Saturday, August 27th, is our first football home game of the season! Wear black and let's PAC the stadium! Jr High will start at 1 pm. Varsity will play at 4 pm. Come out and support our Mustangs as they battle the Dora Coyotes in their season opener! Let's Go Mustangs!!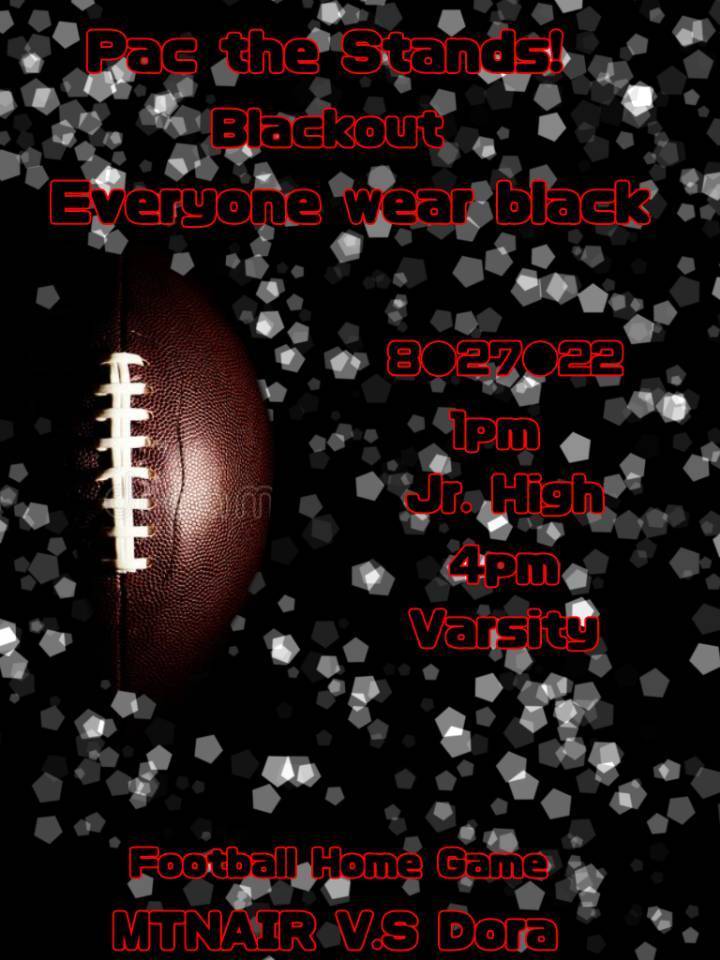 Happy Saturday! Tuesday, August 23rd, is our first volleyball home game of the season! Wear neon colors to school Tuesday, then PAC the gym in neon colors Tuesday evening, starting with our Jr High Team at 4pm! Come out and support our Lady Mustangs in their season opener against the Estancia Bears! Let's Go Mustangs!!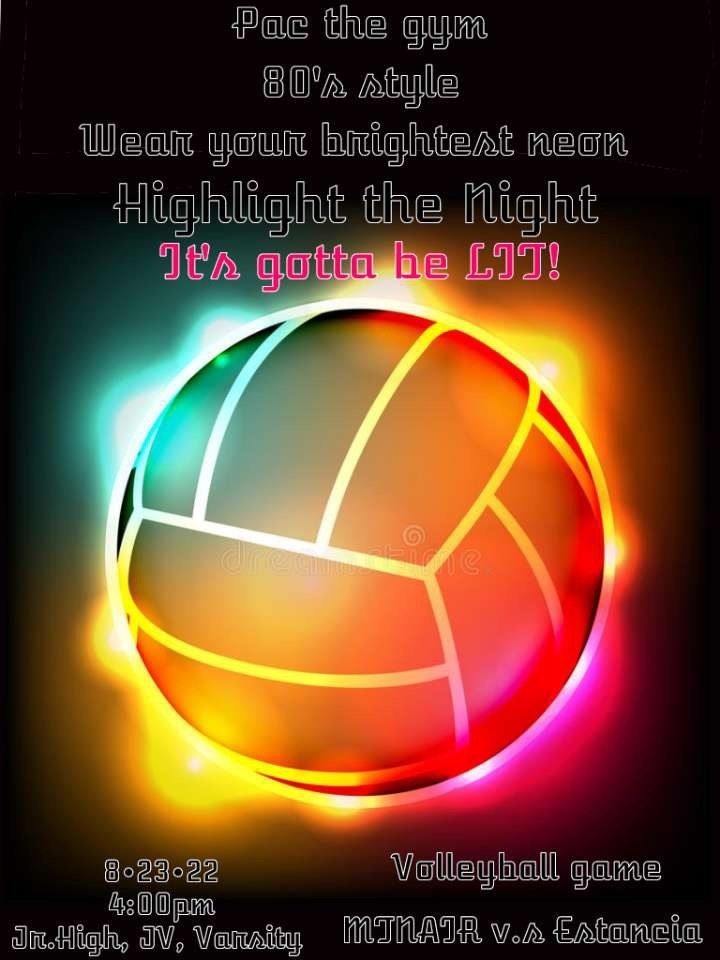 Just a friendly reminder that TOMORROW, Friday August 19th is a regular school day!

The Mountainair Public School Board of Education meeting that was scheduled for Tuesday, August 23rd has been moved to Thursday, August 25th at 6pm. This meeting has been moved to allow staff and Board to attend the Volleyball season opener against Estancia.

Just a reminder! Grab your Mustang colors and meet us at the "island" at 12:30 to send our Football team to Jemez for their season opener!

Good afternoon families! The Town of Mountainair, Mountainair Public Schools and the Torrance County Drug Education Committee have announced a trip this Saturday to Cliff's Amusement Park. The cost is less than $20 per person. We won't know final cost until we have a final count. We will have a bus going on a first come-first serve basis. Please complete the following online form by 5 p.m. today. All information pertaining to the trip including times, where to meet and other information is included in the online form.
https://form.jotform.com/222090578524154

Good Evening and welcome back! Tomorrow our day begins with our first bell ringing at 7:55 am. Students will report to their advisory classes first thing. Breakfast will be served as students walk in the door. After advisory, students will report to the gym for our back to school rally! Lunch will be on the football field. Be sure to bring a blanket or towel to sit on, as the grass may be a little wet. After lunch we will be running a modified bell schedule and students will attend each period for a shortened time. Tuesday classes will resume to our regular bell schedule. We are excited and looking forward to what this new year brings us!! See you all tomorrow and let's Go Mustangs!!

Don't forget to come by the Elem or the MS/HS from 3-5 today to write a "Happy School year" message to your child or all students! We are excited to start our 2022-2023 year!

Just in case you missed our monthly Mental Health Series last night, you can access it and others on the Mountainairpublicschools.net website. Just click on the MH Video Library button on the top right and they are stored there for your convenience. Last night's topic was De-escalating Cycles of Conflict with Our Children.

Just a reminder.. last day for registrations and elective classes are filling fast. If your child has not registered please come in today by 5 pm or make arrangements by calling 505-847-2333 ext 1010. Thank you and have a great day!